Bath Toys for Kids and Babies Cute Duck Penguin Egg Water
Have you ever thought of those common reasons and have you ever tried to find some solution? For example, did you try some bath toys? In most of people's opinion, bath time should be one of the best parts of the day, right? However, not every kid takes bath time like a young Aquaman/ woman, and what's worse is that toddlers' bath time can be so hit or miss. It can be blissful and the stuff bedtime routine dreams are made of. Or it can be a total disaster of epic proportions. The earlier you can get them comfortable in the water, the sooner the nightly routine becomes that much smoother. It's time to add some fun to your kids' bath time routine, just try these awesome bath toys to spice up their bath time. And it'll be hard to get your little ones out of the tub with these fun bathtub toys.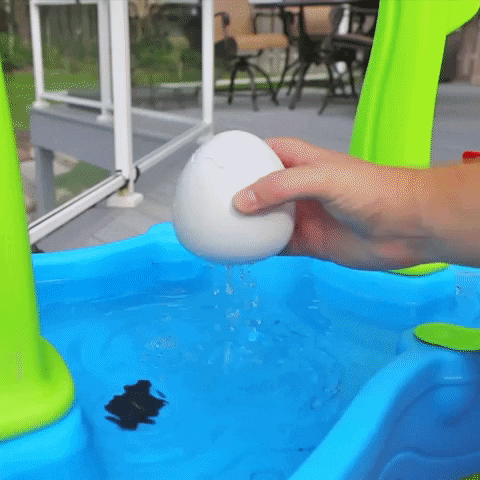 Are your kids fear of bath? Scream and cry until you take her(him) out? 
The baby has been adapting to the world since birth. We should help them overcome the fear of the bath instead of forcing them to take a shower.  
The job of bath tub toys is to invite creativity, imagination, and a chance for us to get the grime rinsed off those toddlers. Bath toys not only provide a fun distraction for kids, but having the right kids or toddler toys in the tub can also help encourage parent-child bonding. Having cool bath toys in the tub is worth their weight in gold to keep your children smelling nice.
Features:
Cute design All styles are baby-friendly. Babies will fall in love with playing.

Not just good-looking toys: Our bath toys have 2 different modes to play.  Whatever babies of adults, all can enjoy it.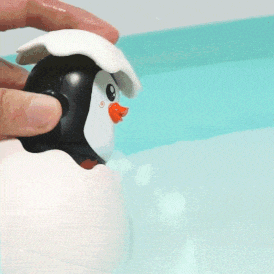 SPECIFICATIONS:
Material: Environmentally friendly plastic

Weight: 153G

Extended Size: 9cm x 14cm

Folded Size : 9cm x 9.4cm