Super Smart Bluetooth Eye Electric Massager Vibration
 '
When our eyes are in long time working, the eyes become dry, strain, sinus pressure and headaches.They needs a good massager to relieve.
Intelligent Air Pressure to your eyes makes you relieves your eye strain, dry eyes, sinus pressure and headaches. Hot compress helps improve blood circulation and relaxes your mind and helps you sleep better. 
Air pressure massage, helps to do a full pressure massage for eye acupuncture points. Relaxes muscles and nerves around eyes, alleviates the pain and fatigue of eyes. 
 Multi-frequency Vibration Massage, produces rhythmic and uniform vibration frequency, helps to promote micro-circulation, effectively dredges the channel, improves the eyesight. 
Infrared Hot Compress, adopts human-friendly infrared light waves helps to relieve headaches & dizziness, speeds up eye circulation, relieves eye aches and eye dry, fades out black rim of the eye.
 4With Bluetooth design,can be connected to the phone to listen to random songs when doing the eye massage.
Features:
Relieves eye strain, dry eyes, sinus pressure and headaches. Relaxes you mind and helps you sleep better
Improves blood circulation that helps reduce puffiness and dark circles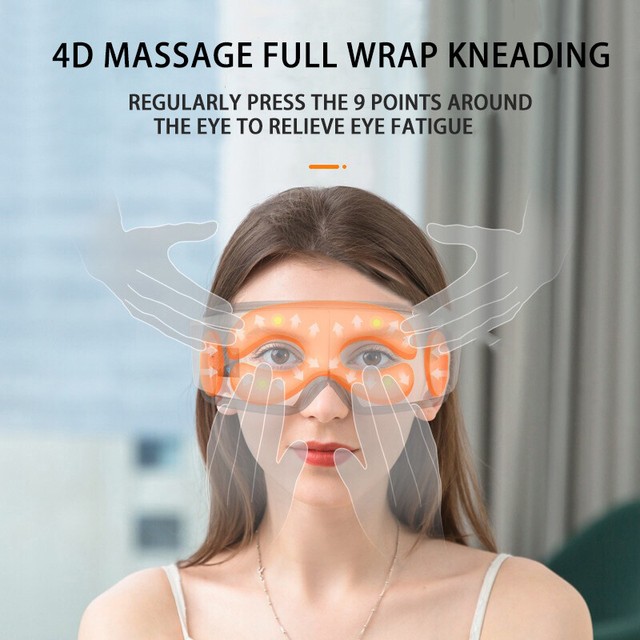 Enjoy each of the three unique massage modes
Powered by a rechargeable lithium battery for maximum portability
Folds into a black travel case
How to use :
1.Press the power button for 3 second and the product is switched on with hot compress working status ;press again to switch to air pressure status.
2.Press the button again to switch to air press and hot compress at the same time 
3.Press the power button the forth time for 3-4 seconds to turn off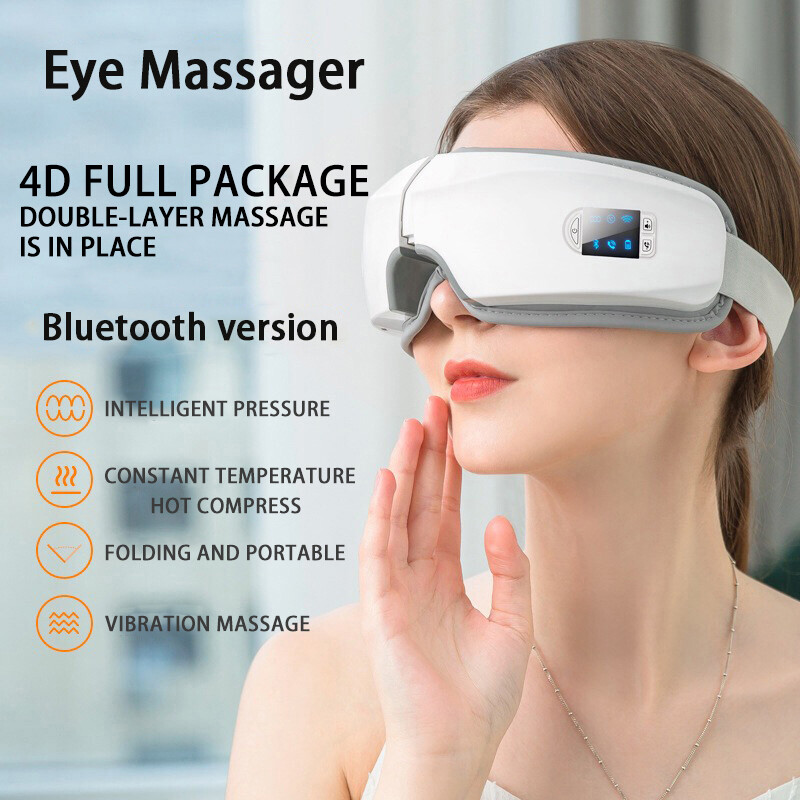 How to connect to bluetooth:
1.Turn on the power and bluetooth signal icon will automatically blink ,connect mobile phone bluetooth to SHUSEN ;
2.Play music on the mobile phone ,adjust the appropriate volume ,and enjoy it .
3.Massager can only connect one device at the same time , if you want to switch device please turn off the device previously connected .
4.Next time when you turn it on,the bluetooth will be connected automatically.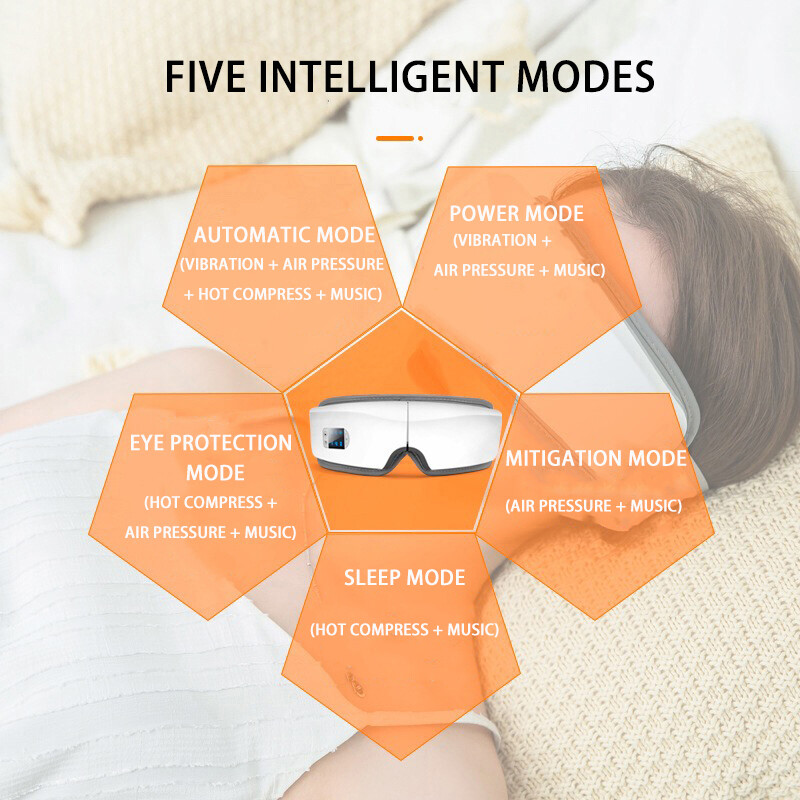 How to charge :
Charge through the android USB charging standard ,the power indicator light flashing ,after 2 hours fully charged ,the light will stop flashing. 
Please choose normal 5V charger or mobile power supply 
  Specification: Material: ABS Color:White Size: 210 x 105 x 75mm Screen:Digital Display Feature:180 Degree Fold