Super comfortable Double Qi Wireless Charger
 Tired of all those charger cables around your house? Are you always looking for a charger to charge your phone, wireless earbuds, smartwatch, and other devices? Do you wish you could just charge everything with one charger?
Power up! Throw away those cables and step into the 21st century with our Dual Wireless Charging Pad. We've taken the hassle out of charging, simply set your Qi-enabled devices on the dual coil pad and wirelessly charge two devices at the same time! Connect onn.
Quickly and easily charge multiple mobile devices with the  Dual Wireless Charging Pad for Qi-Enabled Devices. This pad features dual Qi-compatible charging mats with 10W of power per coil to charge your devices quickly and efficiently. This new charger has built-in safeguards like over voltage, short circuit, over current, and overheating protection to safely power up your device.
Lightweight and compact, this charging pad is travel friendly and will fit comfortably on your desk or nightstand.
With universal compatibility, this charging station works with most Qi enabled smartphones and mobile devices
The LED indicator will inform you when wireless charging mode is ready and when wireless charging is in use
1.2 in 1 Wireless Charger
 Easily fast wireless charging two phones at the same time. You can enjoy wireless charging with your family or friends.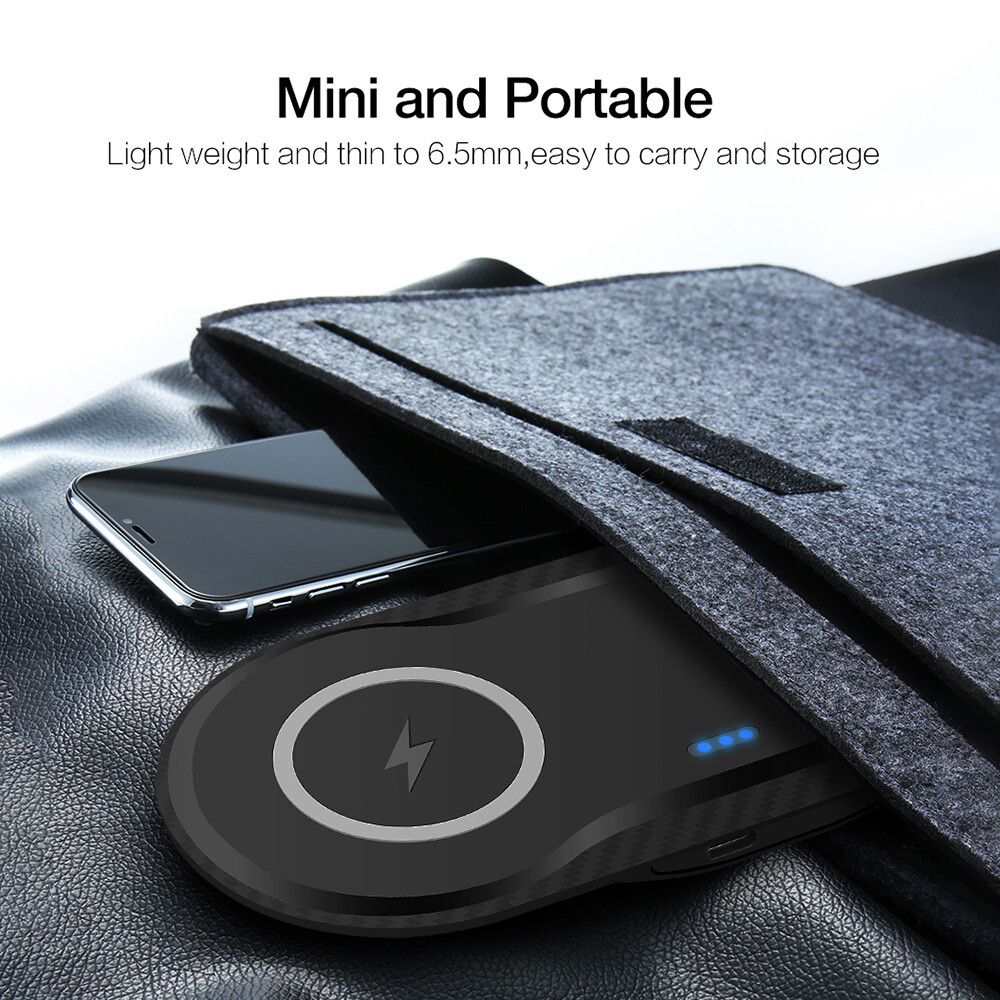 Universal Compatibility
The dual Qi charging pad can automatically match the suitable charging mode, enables fast and safety wireless charging. 
Easy to Use
Just put the phone on the wireless charger, the wireless charger can charge the phone. Best for nightstand, kitchen, dining-table, office, living room and other places.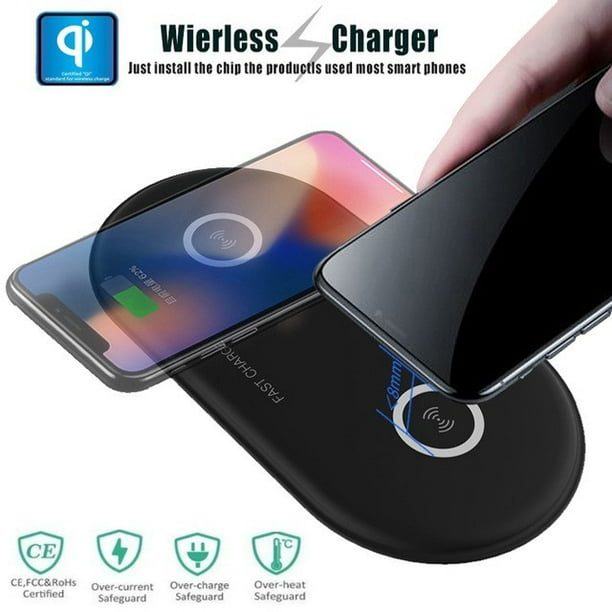 Advanced Safety Protection
Exclusive Multifunctional Intelligent Protect Technology provides temperature control, surge protection, short-circuit prevention, and more. Premium copper coil makes the charge safer and has a good heat dissipation.