Non-stick Stainless Easy Kebab Barbecue Baskets
Kabob baskets are the answer for people who want to make kabobs faster and easier. Simply fill the basket with the cut up meat and veggies of your choice and place on the grill. Comes in a set of four with rosewood handles and non-stick racks.Nonstick Kabob Grilling Baskets - Set of 4
Made for grilling small pieces of food, a Kabob Basket keeps the food contained and offers an alternative to a barbecue or meat skewer. The Kabob Basket is typically produced using stainless steel formed into a long rectangular cage-like shape. Some Baskets consist only of the container section of the Basket while others may have long handles attached to the Basket so this cooking utensil can be easily moved over the grill.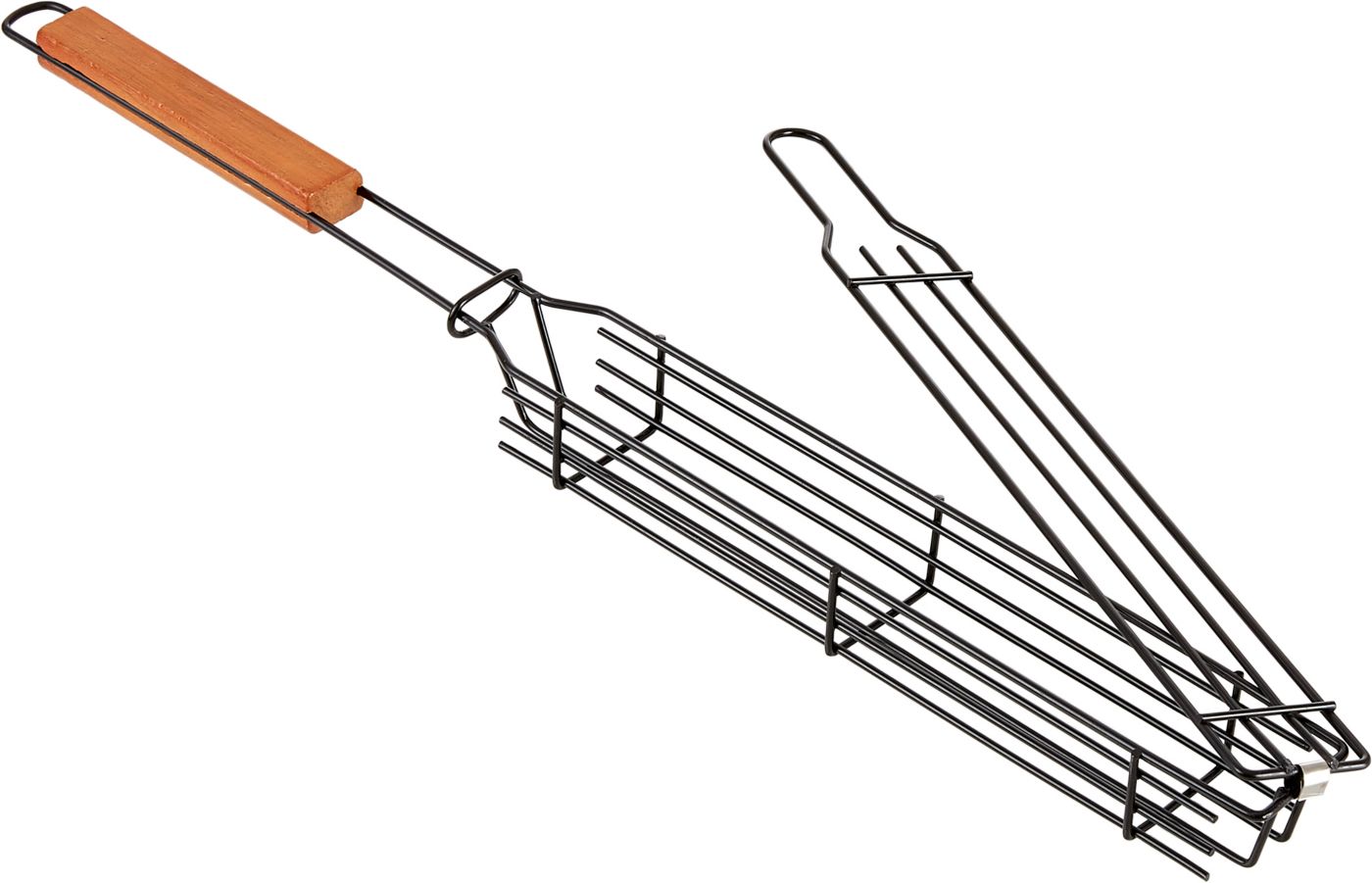 The Kabob Basket, which may also be referred to as a Grill or Kabob Basket, is an especially good tool to use for food items that are too delicate to be placed on a skewer. Therefore, in addition to meats and vegetables, items such as tomatoes, some squash, fruits, shellfish, small pieces of fish, and other soft foods can be nicely grilled using the Basket. To raise the top of the basket, a sliding clasp is made so it can be slid back and forth to open or secure the top. Sliding the clasp off the top section allows the Basket top to be raised up so food can be placed in the open Basket. When purchasing Kabob Baskets it is helpful to have two or more baskets for use so more food can be grilled all at the same time rather than in shifts.
There's no need to use a skewer, and the basket design makes for easy flipping. Just chop kabob components like they're about to be skewered, but instead of impaling them on a stick, just place them in the baskets.  Enjoy perfectly grilled goodies with these ingenious baskets.
Different from traditional bamboo sticks, steel kabob skewers are reusable, economical, and environmentally friendly. 
Made from steel wire and topped with a wood handle, each basket allows you to prepare separate dishes for vegetarians, or to suit the preference of each guest.
 Constructed of non-stick coated steel, it is still recommended to oil lightly before each use for best results. And unlike ordinary barbecue skewers, these all-metal handles are sturdier and won't burn