2020 Handheld Gimbal Universal Adjustable Direction Smartphone Stabilizer with Stand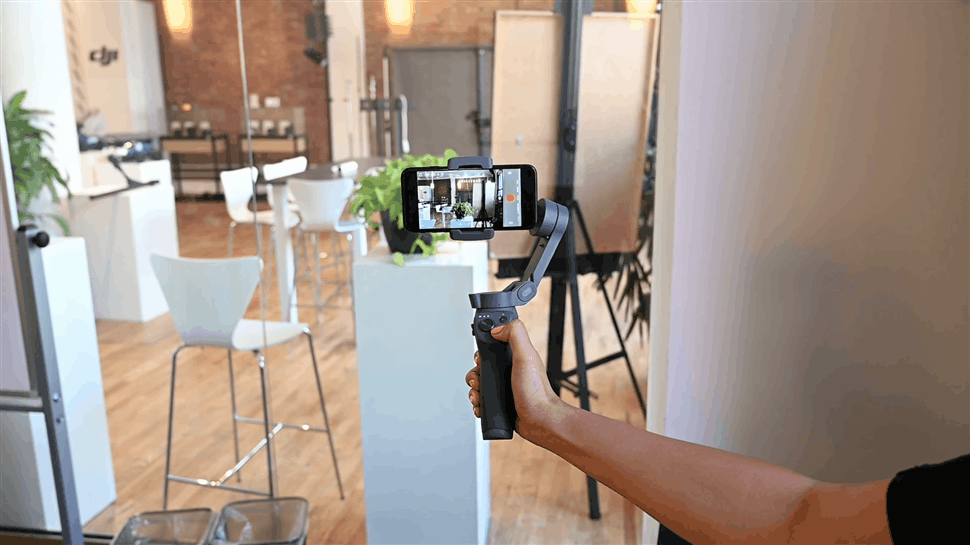 They always say "The best camera is the one in your pocket" . Might I personally add that the "the quality of the footage also depends on the person holding the camera?". I mean, imagine being at an attractive location and when you try and film a scene, the chances are it may come out a little too shaky due to the camera or phone being too heavy, or there was too much wind, or someone rugby tackled you to the ground or you might have stepped in a random pothole, or somebody might have placed a banana peel where you were stepping thinking it's Mario kart, etc…… The excuses are infinite at this stage.
This applies to YouTube videos such as vlogs which takes viewers along when a YouTuber goes on trips, holidays or journeys.
After using this gimbal while on holiday I thought to myself "Why didn't I buy this earlier!?" Especially when it comes to pan and zooming on objects, it works a treat as you don't have to worry about shaky hands… that's if you have that struggle of having shaky hands. I know I do!
Holding the gimbal has never been a problem thanks to the smooth ergonomic design of the plastic handle. The handle presents a nice curvy ergonomic dip going up the handle which accompanies every finger but your thumb, while your thumb rests gently on the controls at the front. But for the people that have a grip as strong as the Hulk, DO NOT squeeze it too much! It's plastic!
Coming to the top of the device itself is a combination of plastic and metal with the plastic joining up the metal motors. In terms of the clip, adjusting a screw in order to fit your smartphone, as smartphones do vary in size. When turned on the motors of the gimbal will calculate the balance needed to get that perfect stablised angle.
Steady Shots on the Go, Mobile Videography Made Easy
The optimized 3-axis stabilization system of the C11 effortlessly eliminates shaky frames, providing silky smooth footage when you are following, walking, or running.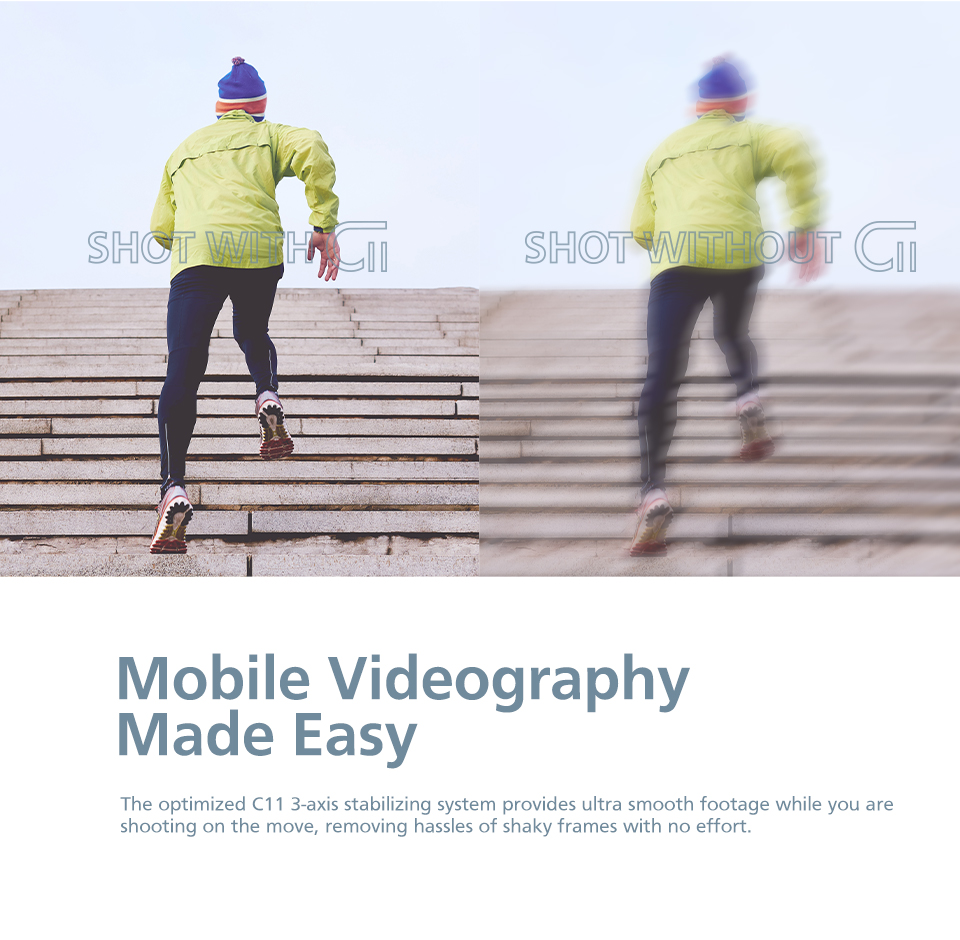 Creative Shooting Lightens Your LifeNot only can you freely switch between landscape and portrait modes tocapture motions, but you can also create a cinematic style using a varety of visually captivating features, including dolly zoom, object tracking,panorama, timelapse, motionlapse, etc. You will be able to unleash yourcreativity anytime, anywhere.