2020 Painless Laser hair removal
The BEST 2020 NEW MODEL: Durable 900,000 flashes enough for your lifetime with one-time investment! Laser is the NEW Razor to remove your body hair with pain-free experience yet effective and leaving you with fuzz-free skin!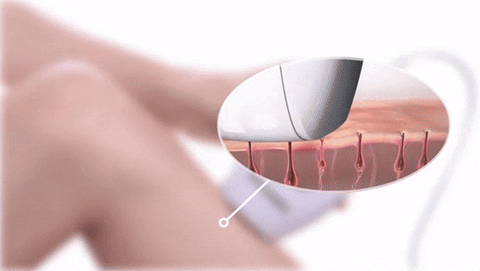 All you need is IPL Laser Hair Remover to get the job done perfectly and last longer. It's time to drop the Razor and grab a Laser. Save time and Money. This device is engineered to make expensive salon treatment affordable for all. 
Most of the time you could be bothered with these problems when come to hair removal. Razor blade is known for dreaded razor burn, waxing needs higher pain tolerance, depilatory cream with the potential of irritating your delicate skin, and trips to Hair-Laser Center definitely good but pricier side!
Features:
Comfort from home and cost-effective: With IPL Laser Hair Remover, you could have professional results from the privacy of your own home anytime. That's only a fraction of the price compared to you walk into Hair-Laser Center that easily cost you jaw-dropping $50 to $300 per session!
Proven effectiveness: The results are almost instantaneous. Most of our customers seeing over 92% of hair reduction after 7 to 9 times of treatments.
Long-lasting effect:

 

 After the 8th week onwards, you can start to enjoy the freedom of fuzz-free skin with long-lasting effects.
Versatile and great coverage: It can be used for any parts of your body. The treatment itself is non-invasive, gentle, and most importantly safe.
Safe with no side effects: IPL treatments already exist for 25 years in the dermatology industry. It is clinically proven to be safe amongst dermatologists before we make it so convenient to be done at your home. 
Easy operation with hassle-free:

 Go for the m

anual mode to treat precision areas like underarms, bikini line, and face. Auto mode is for easy and fast treatments in straight forward areas such as arms and legs.
8 flash intensity for flexibility:

 

The flash intensity increases with higher mode and translates to better effect. It is advisable to start with low-level intensity for 1st-time users.