New LED Lighting Fast Charging Magnetic USB
UPGRADE YOUR HEALTH + YOUR APPEARANCE:
Charging Cables have been ranked the 3rd dirtiest surface in a common household. You wash your hands, but think about how many times you've grabbed for your charging cable without cleaning your hands first!
The COVID-19 Virus and other Influenza strains can live on plastic surfaces for up to 3 days! 🤮
More compact and more durable, Flowing LED lights give you a unique charging experience.
Quickly find your Phone at night! While charging your Phone, a glowing light effect will be shown.
The flowing electricity slows down as the battery getting full and shuts down automatically when 100% charged.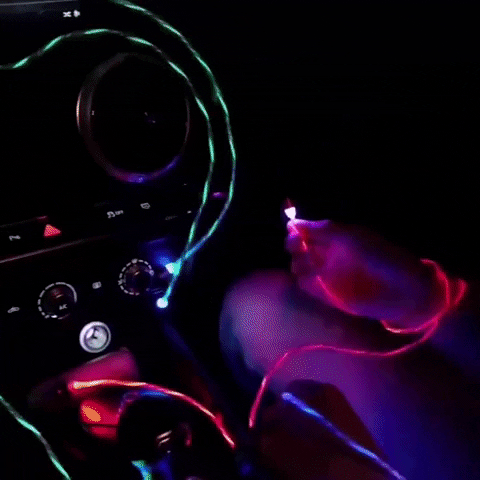 LIGHTNING FAST CHARGING: Our charger is equipped with a 2.1A fast charger. The light up charging cable is applied with the 2nd Generation ElectroLuminescence cold light technology with low-loss and energy-saving performance.
HIGH QUALITY: The Metal durable USB connector and soft TPE cover keeps excellent heat dissipation and flexibility.
SAFE CHARGING: The charger cable has a built-in smart current-limiting chip to protect your device from over-current, over-voltage, over-heating, short circuit.
It takes minimal effort to connect and charge your devices. In addition, the iPhone magnetic adapter side or Android magnetic adapter side makes charging easy and very convenient to use! Connector is small yet makes a strong, secure connection with magnetic cable.
Current visibilitywith flowing LED light give you a different charging experience, and you can quickly find your phone at night. With super strong magnets let your device charge quickly. No more fumblingaround to connect your devices, even in the dark.