2-in-1 Dual-port Headphone Adapte for iPhone 7 8 Plus X XS Xs Max 11
You can control the music, or answer the phone as needed; you can charge the iPhone while listening to music/video/movies at the same time, without worrying that the iPhone's battery is exhausted.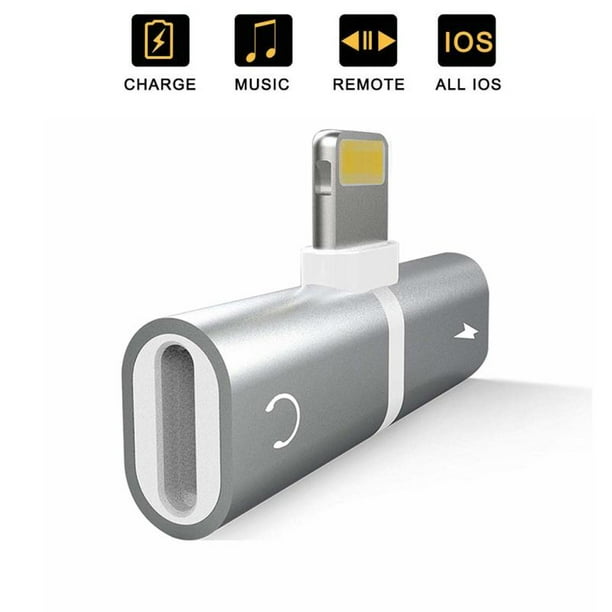 Headphone jack audio + charging adapter phone + microphone and volume control-it has 2 ports, one for charging and the other for audio headphones.
Tips: Please insert the correct port as needed; if you receive the error message for the first time, please try again. If it still cannot be used after re-execution, please contact us immediately, we will provide you with a new service or refund.
Compatible with iPhone X (10), iPhone 8/8 plus, iPhone 7/7 plus, iPad and more devices with iOS 10.4 or higher.