New Smart Multifunctional Body Massager Heated Kneading Car/Home (with Gift Box)
 Professional Massage at Home
7 Benefits Of This Therapy
 It Is Relaxing 
It Reduces Stress
It Can Help Lower Blood Pressure
It Promotes Muscle Relaxation 
It Can Help Improve Circulation
It Can Help Improve Posture
It Can Help Strengthen the Body's Immune System and many more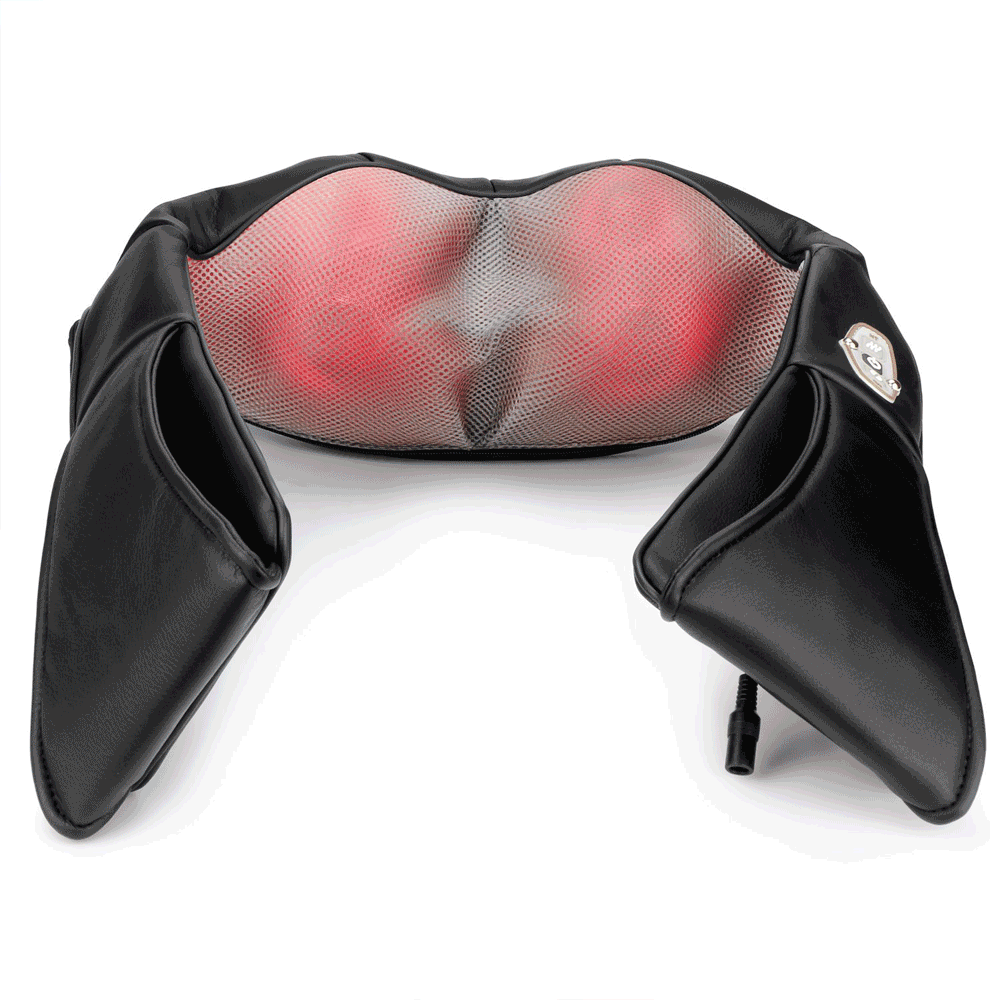 Best Choose For The Whole Family
Materiale by skin-care premium breathable mesh and PU leather, this versatile massager works well both for elder and young. Relax with it regularly for 15-30 minutes daily, it works wonders for helping blood circulation and bettering sleep.
Three Massaging Intensities
This massager machine also features 3 variable speeds control to customize your own massaging style: Low Intensity for normal muscle pain relief and relaxation.
Strap Handles & Multifunctional Dust Guard Cloth
The strap handles allows you to apply pressure and adjust the massager to target the areas hard to reach. Equipped with a dust guard cloth that wrapped the part of massager nodes contacted with the body, to protect you from the mesh friction and relieve the hard, and also protect the massage head from dust
Advanced Heating Function
The electric kneading massager has an infrared heating massaging feature. Together with the 8 massage nodes to admit heat, it can be used to relieve muscle pain and tension after an exhausted day Simple to turn it on/off at one push of the heating button
Car and Home Use:
With the AC and DC adapters in the package, you can have a deep massage therapy after a busy job at home, or after a long driving in the car, enjoy a private massage anytime and anywhere
Connect the output port of the power adapter to the massager plug. If used in a car, connect the cigarette lighter's output port to the massager plug.
Press the power switch on the control panel. The massager starts working.
Press the direction button and the massager's head rotates repeatedly.
Press the infrared button to activate the infrared heating function.
After use, turn off the massager and disconnect the plug.
WITH GIFT BOX.